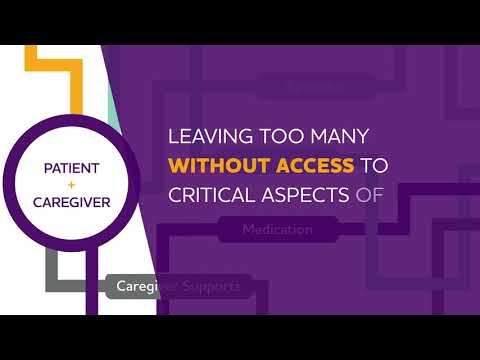 Building a Path to Better Dementia Care
Dementia care management is an important tool to improve the quality of care, ease the challenges of Alzheimer's caregiving and reduce costs. Despite the benefits, dementia care management programs have not developed within the current Medicare fee-for-service system.
The Comprehensive Care for Alzheimer's Act, developed closely with bipartisan congressional champions in the 117th Congress, would streamline today's complicated health care maze for people living with dementia and their caregivers. The bill would ask the Center for Medicare & Medicaid Innovation (CMMI) to test a different payment structure for dementia care management. This model would provide services such as the development of a dementia care plan, care coordination and navigation, and caregiver education and support.
Thanks to AIM advocates, there was tremendous bipartisan support for this bill (134 House cosponsors, 39 Senate cosponsors) in the 117th Congress. AIM looks forward to building on this support with the 118th Congress.
Comprehensive Care for Alzheimer's Act Resources
The following resources will help you learn more about the challenges people living with Alzheimer's and their caregivers face, and how the Comprehensive Care for Alzheimer's Act can help.
Find a Member of Congress
Learn where your member of Congress stands on AIM's policy priorities and how you can help gain their support in the fight to end Alzheimer's and all other dementia. 
Be a Champion in the Fight to End Alzheimer's
Our voices are stronger together. Help AIM advance legislation to improve the lives of people impacted by Alzheimer's and all other dementia.
Share your story with elected officials
Engage on social media
Write a letter to the editor